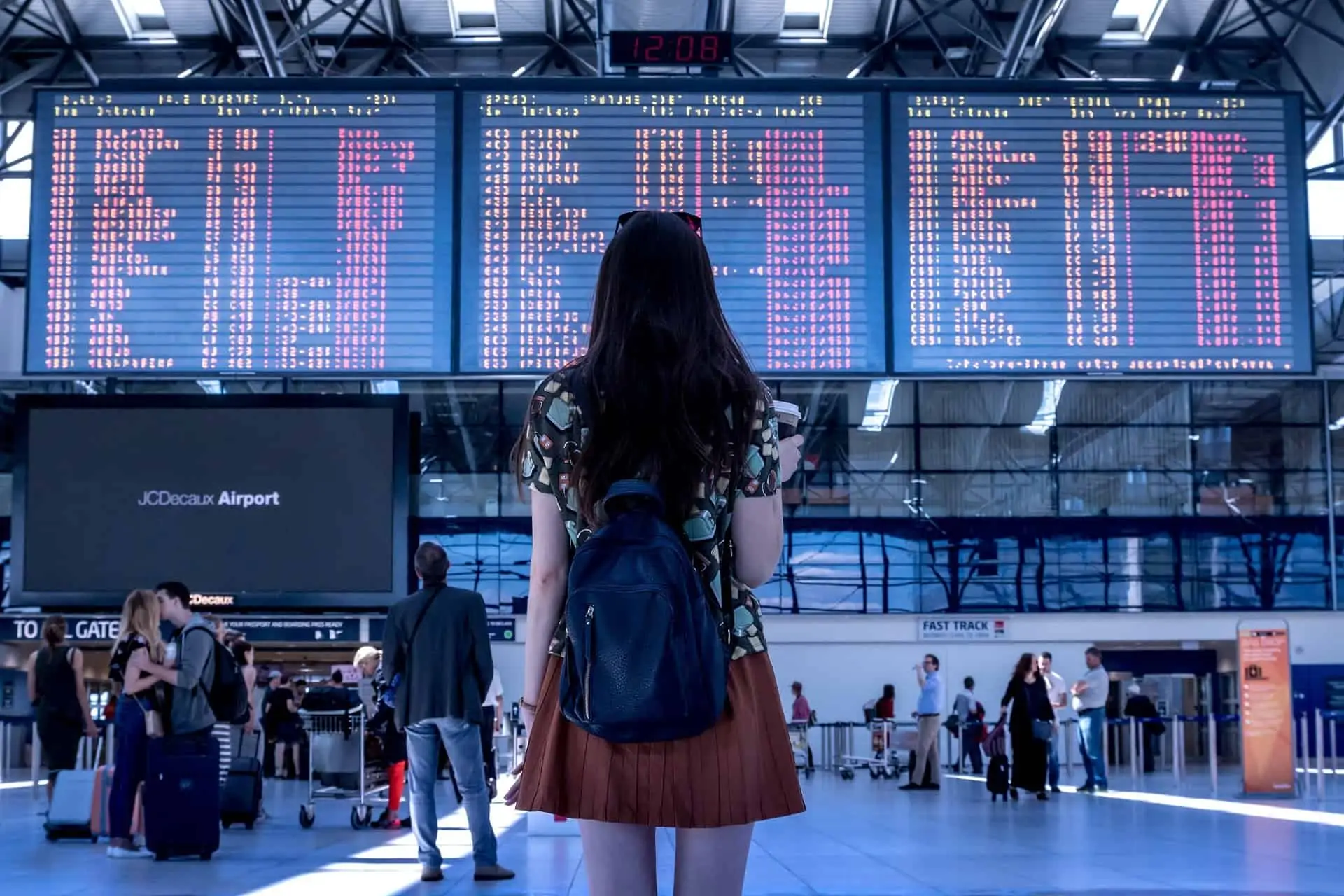 5 Tips to Travel Light and Dress well at the Same Time
The allure of celebrities getting off at the airport looking like blessed holy water is pretty real. People all around the world romanticize the chic airport attire, paparazzi clicking every second, and an icon stepping out looking like a complete goddess.
The airport might have a runway, but for mere mortals like us, it's all for the plane. No hidden cameras, no crazy fans or paparazzi's waiting for us to step off the plane, and be captured in couture. All we have to do is sit in one crammed up space for hours just staring at the clock, and it can get really uncomfortable when you don't have the right kind of outfit on.
Traveling is challenging enough already with all the packing, taking care of luggage, and extreme jet lag but an uncomfortable outfit can make it all worse not to mention how exasperating it is to decide which clothes to pack and which ones to let rest in the wardrobe. Your comfort should always come first while traveling, and it is not hard to look stylish yet relaxed while you're on the road, even when you have reached your destination. Here are a few tips to make your trip enjoyable and far less stressful;
1. Packing With A Hint Of Color Coordination
Packing is the real game changer. It helps when you color coordinate in three different themes. This way you can mix and match the colors to create a whole new outfit on the go and save yourself a lot of luggage space. Now the question is, how do you know which colors to pick?
It all depends on where you're going and what time of the year it is. If it's summer, pick all the bold and light colors. If it is fall, deep dark, warm tones will look perfect, and an online boutique could help you out in choosing what you want.
If you're heading to Paris or some romantic, artful destination, black, white, charcoal, burgundy, white, and dusty green are the colors that will do you good. If it's a 3 day weekend on the beach, go crazy on the colors and make sure you pick beautiful floral prints, orange, yellow, and variations of pink, and red always do the trick. If you're more of an old vintage queen, then the earthy beige and white tones can be your best friends.
2. Winter Blues
Thinking of winter makes you want to cozy up in a blanket, take some sips from a cup of tea while reading a book in front of the fireplace all day long. But, when you have to travel, you can't wear a big fluffy fur coat, and be squashed in your seat for the sake of fashion. In such situations, layers can be your best friend. Instead of wearing one huge fur coat, try wearing 2-3 good quality sweaters and top them up with a cardigan or a hoodie. A baggie hoodie is definitely in style now that you can pair up with comfortable denims and sneakers.
If the street style is not what you're looking for, and need something elegant, a jacket or a cardigan with dress pants, all covered with a fitted coat can win you the extra style points. Pair these up with stylish bags and you're good to go!
Make sure to wear and pack only the shoes you either have already worn or are sure will be comfortable during a long trip. Traveling isn't the time to experiment with footwear since that's where 50% of your comfort lies.
3. Packing The Smart Way
Apart from the clothes, there are two things that take up the most space in your luggage, and you never really use them all…ever, shoes and accessories. You don't need to plan and pair different accessories and different shoes with every outfit. If you can mix and match the clothes, you can do that with shoes and extras too!
For shoes, if you think about it, you never really need more than three pairs. Rather than trying to pack for every occasion, pick sandals or sneakers for daytime when you'd be strolling and discovering the city. If you plan on having a romantic date with a loved one, pack heels with a more common color like cream or black, so it goes with more than one dress.
For men, the choices can range 2-3 pairs. Sneakers, sandals and dress shoes for a special occasion are all they would need.
To pick out accessories, pack the colors that go with everything, commonly silver, white and gold. If you already have an outfit in mind for a very special occasion, pack the jewelry and use some of the pieces from that look and incorporate it into another.
4. Dressing Messy The Easy Way Out?
Dressing up in gym attire has gotten very famous lately. Many celebrities are seen traveling in their exercise gear with one or two major accessories, like stylish bags and shoes. Gym clothes are extremely comfortable especially for long trip that require a lot of sitting and waiting. Leggings, baggy hoodies, jackets, tank tops and track pants with sneakers makes a killer outfit. Less is more has never been as accurate as it is now.
5. Dressing For The Heat Wave
Flying in the summer is pretty fun, since you get a lot of options to choose from. A soft T-Shirt that's a little loose, some gorgeous denims and funky sneakers/joggers is all you need for your main summer attire. You can pretty it up with sunglasses, handbags and braided hair. If you are not in the mood for wearing jeans, since many people start sweating from their thighs and legs first, you can try a crop top with shorts or a skirt with sandals. You can swatch the crop top and skirt with a gorgeous sundress to let you feel a little more comfortable if that's what you prefer. Pick colors like lavender, yellow, orange, and blue to brighten everything up.
Your trip should all be about you relaxing and enjoying your time. Smart packing will save you a lot of time and stress. Get rid of all the unnecessary items and pack the useful ones.
Explore Beauty works discount codes.